Prof Philipp Lurz
CHAIR
University of Leipzig, Leipzig, DE
Deputy head of the department at Heart Centre Leipzig. He is the deputy head of the Cardiology Department at Heart Centre Leipzig at the University of Leipzig, Germany. Working as an interventional cardiologist, he is a board-certified specialist in grown-up congenital heart disease, interventional cardiology, and magnetic resonance imaging. His major area of research is related to structural heart disease and Heart Failure with Preserved Ejection Fraction. He is widely published in leading international peer-reviewed journals.
More info
Close info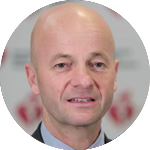 Prof Georg Nickenig
CO-CHAIR
University Hospital Bonn, Bonn, DE
He is a Professor and Chair within the Department of Internal Department of Internal Medicine and Polyclinic II, University Hospital Bonn, Germany. His main areas of expertise are Structural Intervention and Electrophysiology & Arrhythmia. Dr Nickenig completed his doctoral degree in Clinical Medicine from the University of Bonn.
More info
Close info
Dr Nina Wunderlich
PROCEDURAL ANALYST
Asklepios Klinik Langen, Langen, DE
Head of Noninvasive Cardiology, Cardiovascular Center Darmstadt, Darmstadt, Germany. She is an internationally recognised expert in 3D echocardiography with a focus on imaging in structural heart disease and valve disorders. Her areas of expertise include Valvular heart disease, Structural heart disease, Congenital and acquired heart defects, Pacemakers, ICDs and CRT systems, 2D and 3D echocardiography and imaging of catheter interventions.
More info
Close info
Dr Dabit Arzamendi
SPEAKER
Hospital de la Santa Creu i Sant Pau, Barcelona, ES
Dr Sam Dawkins
SPEAKER
John Radcliffe Hospital, Oxford, UK
Dr Carmelo Grasso
SPEAKER
Azienda Ospedaliero-Universitaria Policlinico Vittorio Emanuele Presidio Ferrarotto, Catania, IT
Prof Maurizio Taramasso
SPEAKER
HerzZentrum Hirslanden Zürich, Zurich, CH
Dr Mirjam Wild
SPEAKER
University Herzzentrum Bad Krozingen, Freiburg, DE